Khloe Kardashian American Television Personality and Model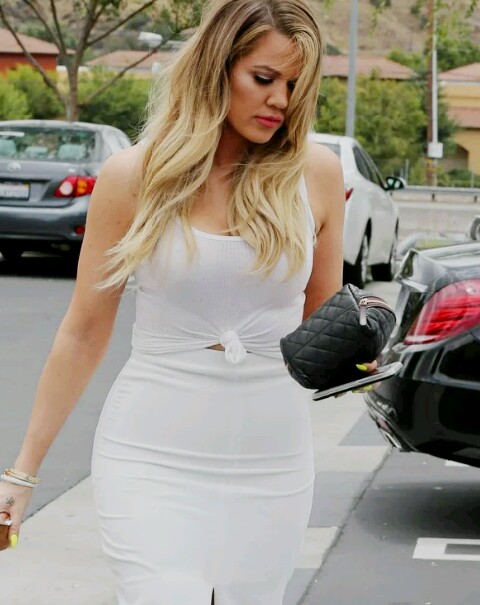 Biography:
Khloé Kardashian Odom (born Khloé Alexandra Kardashian ; June 27, 1984) is an American television personality. In 2007, she and her family were commissioned to star in the reality television series Keeping Up with the Kardashians . Its success has led to the creation of spin-offs including Kourtney and Khloé Take Miami and Khloé & Lamar. In September 2009, Kardashian married basketball player Lamar Odom one month after they first met. However, she filed for divorce in December 2013. Kardashian and Odom signed their divorce papers in July 2015.
Early Life:
Khloé Alexandra Kardashian was born in Los Angeles, California on June 27, 1984, to parents Robert and Kris (née Houghton). She has two older sisters Kourtney and Kim , and a younger brother Rob. Their mother is of Dutch, English, Irish and Scottish ancestry, while their father was a third-generation Armenian American. After their parents divorced in 1991, Houghton remarried to the 1976 Summer Olympics decathlon winner Caitlyn Jenner (then Bruce [a] ) in 1991. Through their marriage, Kardashian gained step-brothers Burton "Burt", Brandon, and Brody ; step-sister Casey; and half-sisters Kendall and Kylie . In 1994, her father garnered public attention as a defense lawyer for football player O.J. Simpson during his murder trial .
As a teenager, Kardashian attended
Marymount High School, a Roman Catholic all-girls school in Los Angeles.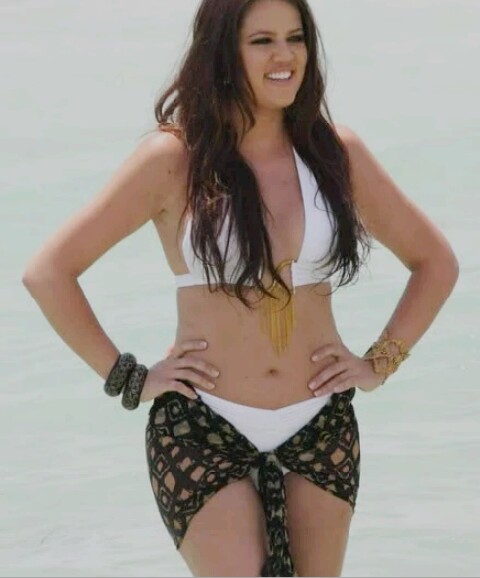 Career:
Khloé, in addition to her mother Kris; her step-father Bruce; her siblings Kourtney, Kim, and Rob; and half-sisters Kendall and Kylie were commissioned to star in the reality television series Keeping Up with the Kardashians . The series proved successful for E! , the network on which it is broadcast, and has led to the creations of spin-offs including Kourtney and Khloé Take Miami and Khloé & Lamar.
In April 2009, Kardashian and her sister Kourtney announced that they were contracted to star in a spin-off, which followed their move to launch a D-A-S-H store in Miami, Florida. The series, Kourtney and Khloé Take Miami, debuted on E! on August 16, 2009. Starting May 29, 2009, Kardashian joined Miami Top 40 Mainstream outlet WHYI for a weekly four-hour talk/entertainment programm, co-hosted by 106 & Park 's Terrence J . Khloé and her sisters Kim and Kourtney made a cameo appearance in the Season 3 premiere of the series 90210 . Kardashian made an appearance in episodes 2, 4, and 8 of Kourtney and Kim Take New York , which premiered in January 2011. On April 10, 2011, Khloé & Lamar, Khloé's own show with her husband, Lamar Odom, debuted.
Personal Life:
In 2001, Kardashian suffered a traumatic brain injury in a car accident in which she went through the windscreen and suffered a severe concussion, causing long-term memory loss . On September 27, 2009, Kardashian married NBA basketball player Lamar Odom , who was a member of the Los Angeles Lakers at the time. The couple were married exactly one month after they met at a party for Odom's teammate Metta World Peace. Following her marriage, Kardashian removed her middle name to include her married surname, becoming Khloé Kardashian Odom. Kardashian adopted a pet boxer named Bernard "BHops" Hopkins, after the famous boxer . On December 13, 2013, after months of speculated separation, Kardashian filed for divorce from Odom and for legal restoration of her last name. Divorce papers were signed by both parties in July 2015; however, the divorce had yet to receive final approval from a judge.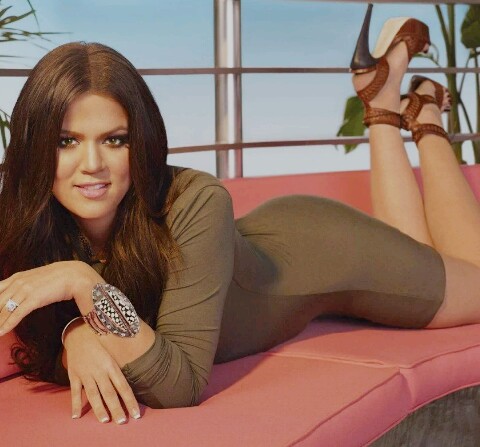 Tags: Khloe Kardashian, Model, Fashion, Style, Beautiful, Photos, Bikini, American Celebrity.
1